True love has no age, age is just a number.
Johnny Depp's talent is undeniable. Some like him more, others less, but the truth is that he has such a particular style that he always gives a special touch to each role he plays.
From playing a drunken pirate and the owner of a large chocolate factory, to a crazy clown, and even more serious roles as the one he has played in Transcendence, he definitely never stops to amaze us.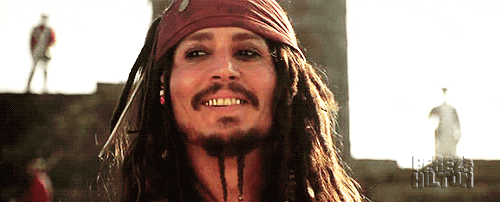 But his talent for acting isn't the only thing he has been recognized for, as he was also once considered a "sex symbol," thanks to his sexy body and unique style.
He has always tried to go in the opposite direction to avoid being like the rest in the industry, and this has definitely been valued. Depp has currently taken some time off the acting industry, but what's even worse, is that his ex-wife, Amber Heard, accused him of domestic violence. However, the woman lost the case because there wasn't enough evidence to support her story.
Instagram: @_johnny.depp_
However, all this has affected Depp quite a lot, mostly after we haven't seen him for a while. But he's now back on track, and these pictures prove this. He's back with a rocker look that looks great on him.
Instagram: @_johnny.depp_
Instagram: @_johnny.depp_
He honestly looks great, and it seems he has left all his problems behind. He has even taken the time to pose with what he likes the most, the music. Some time ago, Depp revealed that if he wasn't an actor, he would have been a guitarist, because even though he has played the guitar with some groups, this isn't his main source of income. Now we can definitely understand why this style looks so good on him!
Instagram: @_johnny.depp_
It's so important to know how to fall as well as how to get up. We can now see him smiling, joking, and fully recovered, and this makes us extremely happy because we missed him this way, and we hope to see him acting again very soon.