It wasn't until the next day when she saw the pictures of the party on social media that she realized it. "Guys, don't drink too much."
Sometimes we make really obvious mistakes, especially if there's alcohol involved, and we can't see them well. This is what happened to Ayleigh McGhee: during an entire night, she complained about how hard it was to walk and how much her feet hurt.
Her friend realized and shared the situation on Twitter, only to find out that it wasn't because of tiredness. McGhee had her shoes on the wrong feet and didn't look at them as she complained during the whole night.
It appears that the party went very well, and the bartender outdid themselves because she blamed them for all the alcohol while her friend laughed, in tears, at her for not realizing.
Not before long, the tweet reached 32k likes and hundreds of comments too. While some simply mocked or laughed at the situation, others related to it. They left comments like: "I could see myself doing that" or "That was me at another party."
Ayleigh says that her dress, hair, and shoes were specially selected for that night and that was, in fact, a really painful mistake to put her feet in the wrong shoes. She was unlucky enough to realize this only the next day and only after looking at the picture.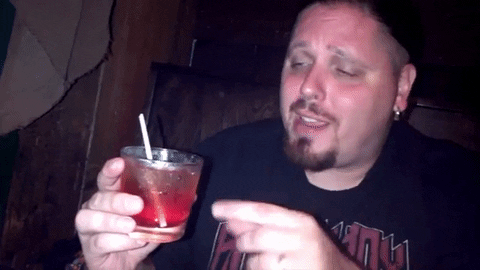 "Ayleigh spent the entire night moaning, saying that she couldn't walk in her shoes, and only realized that she had her shoes on the wrong feet this morning." 

-Georgia, Ayleigh's friend.
Surely, it was a big night for both of them because, as one of them laughed, the other (without caring about her feet hurting during the whole party) stopped. Georgia included pictures, drinks, and too much dancing in her anecdote.
We think Ayleigh had to get some massages the next day to get the swelling down, she recommends controlling alcohol consumption and I'm thinking about listening to her.