Ingeborg Van der Duin, a teacher at a school in Haarlem (Netherlands), loves to spend time with her little students, so this pandemic has been very hard on her. However, she made the best of the circumstances and now her students know for sure that their "teacher" will always be for them.
Up till now, when we talk about online school classes and everything they imply, we always do so thinking about them from a child's perspective: Will they be distracted with the computer in front of them? Will they be able to concentrate in class? Will they have completed their homework well?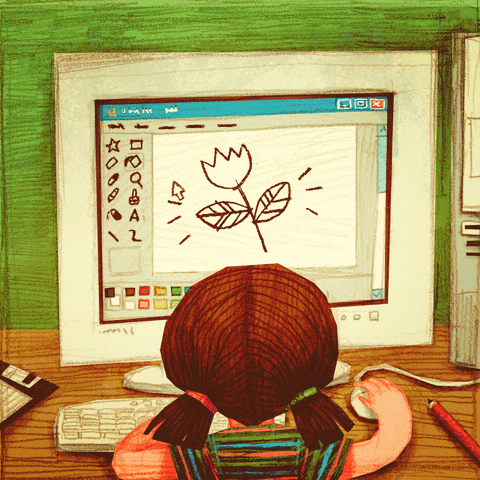 However, no one thinks about the teachers' point of view. They, who unfortunately are burdened with the stigma of being the authoritative figure in charge of making sure that things work, have many more eyes on them and aren't always asked about how things have been going for them in regard to working from home.
Take the case of Ingeborg Meinster-Van der Duin, for example, a teacher at the Bavinck school in Haarlem (Netherlands). She's dedicated a good part of her life to children and has seen her work very compromised after the school she taught at closed down due to the COVID-19 pandemic.
Miss Ingeborg lives for her young students, who accompany her every day in the classroom and brighten up her life with their antics. For this reason, she couldn't stand being away from them any longer and knitted 23 small personalized dolls, one for each of her students. This way, they're all close to her during these days of confinement.
The level of detail of each of the dolls is very impressive: Ingeborg managed to recall her students' clothes and dressed these figures with their respective cardigans and sweaters. She also made sure to put glasses or freckles on whoever had those characteristics. Each doll took up to 3 to 4 hours to make.
Once she finished, she showed the results to her students and their parents. The project was a success: without naming any of the dolls, the kids were able to easily recognize which one was which.
However, they were missing someone very important in the collection: Miss Ingeborg, who hadn't thought about making a doll of herself. She got to work and completed the collection with her own model.
Soon, students in the Netherlands will be able to go back to school to retrieve their personal belongings. At that time, Ingeborg will have an opportunity to see her students and personally deliver their doll to each one of them.
She says that the idea became so popular at her school that many teachers asked her to make puppets of their students for them. However, Ingeborg says that "there's no time for that": there's only time for her beloved students.